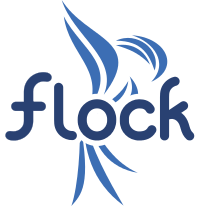 I won't be attending Flock in-person, but since there's a strong possibility there will be video streams of talks available, I intend to attend virtually!
You may remember at FUDCon Lawrence, I listened to the streams that were available (*huge* thanks to the folks who made that happen, including Ryan Lerch and Ryan Rix for using their mobile phones to provide additional streaming coverage for me!) During these streams I transcribed the talks live in IRC and even did a blog post on one of the more popular talks. 🙂
Since this whole transcription thing was rather last-minute and haphazard, I was hoping to do it in a more organized fashion this go-around. I need your help, though, whether or not you'll be attending Flock.
If you're *not* attending Flock

Tell me which talks you'd like transcribed! Take a gander at the Flock schedule and let me know (comments on this post is fine, or you can email me) which talks you'd like to virtually attend. Please send your requests by the end up Wednesday, August 7. I will tally up the votes and come up with a prioritized list of talks to transcribe.
Help transcribe! If you are a fast typist and are able to listen to the live streams to transcribe, please let me know. We can divy out the highest-priority talks and get better coverage!

Image credit: Right crooked pinkie by petyosi on Flickr, CC-BY-2.0.
Help manage the IRC channels. I'm not 100% sure if there's an official plan for the Flock IRC channels, but the way it worked for FUDCon Lawrence was that each physical room of the conference had a corresponding IRC channel, so the transcriptions were done in the IRC channel that matched the room of the talk being transcribed. What ended up happening inevitably was folks in the IRC channel would see an interesting topic in the transcription and start asking questions. However, since I was transcribing at the time and that's pretty high brain-and-keyboard bandwidth-intensive, it wasn't possible for me to manage the question-asking. So it'd be really helpful if folks were willing to keep track of the questions being asked in the channel so we could get someone physically in the room to ask them of the presenter and answer them! Note: The official IRC channel is #fedora-flock on irc.freenode.net. I'm imagining we'll have #fedora-flock-<room-name> set up.
Help clean-up transcriptions for typos and blog them – Once a talk has been transcribed, the faster we can get the transcription cleaned up, photos added, and posted as a blog post, I think the better we'll be able to reach folks who weren't able to attend. If you only do this for one talk, it would be a huge, huge help. Leslie Hawthorne has a great blog post that focuses on writing up event reports that you might find useful.
Dent or Tweet your impressions of the conference! The hashtag #flock (on Identi.ca) or #flock (on Twitter) should work.

If you *are* attending Flock

Be the voice for remote attendees at talks you attend!

Image credit: Patricia Santos by bbriceno on Flickr, CC-BY-2.0.

As previously mentioned, folks watching the live stream and reading the live transcriptions often have questions they'd like to ask of the speaker. If you don't mind whipping out your laptop (or other computing device) and logging into the IRC channel that corresponds to the room you're in and asking the questions the IRC attendees ask, that would be super-awesome! You could also help by letting the speaker know if her or his mike isn't working great or if they are walking off-camera, or if the text they're writing on the whiteboard isn't readable… 🙂 adamw helped out a lot in this way at Spot's talk at FUDCon Lawrence.

Photograph the talks and post your photos with permissive licenses!

Image credit: Photographer by ibm4381 on Flickr, CC-BY-2.0.

Good photos of the talks help make for great blog posts to capture the talk content for future use. Easy to say, right, but where do you post them so others can access them quickly and make the best use of them?

Post them to the Flock Google Plus Page – you'll need to be logged into G+ to do this. Log in at plus.google.com or use the G+ phone app and Visit the Flock G+ page. For laptop users there's a camera icon near where you could make a post on the page that you can click on to upload your photos. In the G+ phone app I think you can take the photo and at least in Android press the 'share' icon and select G+ as where to share it to, then select the Flock page from there.
Post them to the Flock Flickr Group – the Flickr mobile app would make it very easy for you to do this on-the-fly at the event… but join the group now to make it easier on yourself when you get to the conference! If you forget to join the group, add the tag flock2013 to your photos. (the 'flock' tag on Flickr has, well, a lot of birds, so probably not a great idea.)
Post them to Identi.ca or Twitter. Post them Identi.ca with the hashtag #flock or on Twitter with the hashtag #flock.
Somewhere else that works? Let me know and I'll update this blog post.

Help transcribe! If you are a fast typist and are willing to transcribe live from the event, please let me know! You can help the remote transcribers to help everybody get better coverage!
Dent or Tweet your impressions of the conference! The hashtag #flock on identi.ca and #flock on Twitter should work.

Anything else?

Can you think of anything else we should try to organize to make Flock a more rich experience for folks attending remotely?
A sad Google-Plus related post-script: I had to recreate the Google Plus event page twice. So if you signed up for it when this blog post first appeared, you need to sign up again. I'm so sorry. Google Plus Events have some… severe usability issues. 🙁 The link has been updated, join the Flock Google Plus event here.