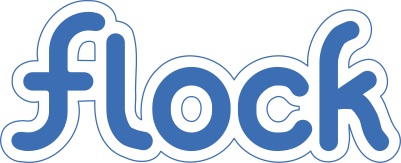 We're prepping the regcfp site for Flock to open up registrations and CFP for Flock. As a number of changes are underfoot for this year's Flock compared to previous Flocks, we've needed to change up the registration form accordingly. (For those interested, the discussion has been taking place on the flock-planning list).
This is a second draft of those screens after the first round of feedback. The first screen is going to spoil the surprises herein, hopefully.
First screen – change announcements, basic details
On the first screen, we announce a few changes that will be taking place at this year's Flock. The most notable one is that we'll now have partial Flock funding available, in an attempt to fund as many Fedora volunteers as possible to enable them to come to Flock. Another change is the addition of a nominal (~$25 USD) registration fee. We had an unusually high number of no-shows at the last Flock, which cost us funding that could have been used to bring more people to Flock. This registration fee is meant to discourage no-shows and enable more folks to come.


Second screen – social details, personal requirements
This is the screen where you can fill out your badge details as well as indicate your personal requirements (T-shirt size, dietary preferences/restrictions, etc.)

Third screen – no funding needed
So depending, the next section may be split into a separate form or be a conditional based on whether or not the registrant is requesting funding. The reason we would want to split funding requests into a separate form is that applicants will need to do some research into cost estimates for their travel, and that could take some time, and we don't want the form to time out while that's going on.
Anyhow, this is what this page of the form looks like if you don't need funding. We offer an opportunity to help out other attendees to those folks who don't need funding here.

Third screen – travel details
This is the travel details page for those seeking financial assistance; it's rather long, as we've many travel options, domestic and international.

Fourth screen – funding request review
This is a summary of the total funding request cost as well as the breakdown of partial funding options. I'd really like to hear your feedback on this, if it's confusing or if it makes sense. Are there too many partial options?

Final screen – summary
This screen is just a summary of everything submitted as well as information about next steps.

What do you think?
Do these seem to make sense? Any confusion or issues come up as you were reading through them? Please let me know. You can drop a comment or join the convo on flock-planning.
Cheers!
(Update: Changed the language of the first questions in both of the 3rd screens; there were confusing double-negatives pointed out by Rebecca Fernandez. Thanks for the help!)