I've been posting these to the design-team mailing list lately but thought it might be good to blog, too.
Meeting Summary
We had a meeting today. In attendance were myself, ryanlerch, gnokii,
mleonova, riecatnor, sam08, mbriza, garrett, and tatica.
Meetbot links:
Here's a quick run-through of what we discussed:
Presentation to Council
Our presentation to the Fedora council is going to be at 5 PM UTC / 12 pm EST
(post DST) in #fedora-meeting on Monday, November 2. It will be an IRC
meeting and anyone is welcome to come.
The topics I'll present to the council are covered pretty well in this
summary from last meeting:
https://lists.fedoraproject.org/pipermail/design-team/2015-October/007369.html
The main change in the message I think is that swag distribution /
production varies by geo.
For the FAD we would like to bring up to them, it is looking like July
2016 in Boston would be a good time/location. It is close to Flock the
next month in EMEA, but EMEA in particular is expensive for our current
team makeup.
New Meeting Time
Our new meeting time is going to shift next meeting due to daylight
savings time. Today the meeting was 1200 UTC / 8 AM EDT… next meeting
(Thursday, November 5) will be at 1300 UTC / 8 AM EST. If you have a
daylight savings shift, the time won't change for you; if you don't, the
meeting will be one hour later. Here's a breakdown of the new time for
future meetings:
1300 UTC
5 AM PST (US + Canada/Pacific)
8 AM EST
8:30 AM (Caracas)
3 PM (Europe / Berlin + Rome)
4 PM (Moscow)
6:30 PM (Kolkata)
8 PM (Phnom Penh)
9 PM (Kuala Lumpur)
11 PM (Queensland AU)
New Meeting Chairs
I'm not going to be around from about mid November-December until
February or March, so ryanlerch and gnokii volunteered to chair the
meetings when I'm out.
Completed Tickets
mleonova completed this one with sticker designs for the 3 Fedora editions.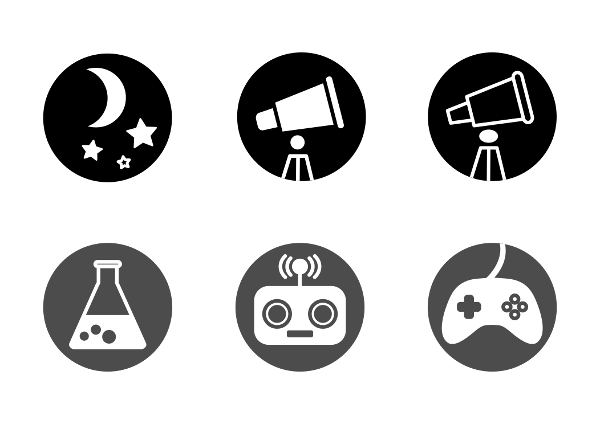 mleonova completed this one with icon designs for all of the various
Fedora images. There is some great new logo artwork in this ticket worth
checking out!

mleonova completed this one. It's an excellent logo design worth taking
a look at. 🙂

mleonova completed this one. She added a photo of the finished printed
book to the ticket so you can see how it came out.
Open Tickets
This one is waiting on an update from Ankur; pinged him in the ticket.

This one is waiting for feedback from mattdm; pinged him in the ticket.
anuradhaw gave us an update and pointed to her code; puiterwijk put some fixes in (the code was written to a newer version of askbot) and pushed her code to stage and you can see it here:
https://ask.stg.fedoraproject.org
There are some minor issues that need to be addressed I think before we can push to prod. anuradhaw indicated she's studying for exams but after her exams will have more time to come back to this project. We will wait for anuradha to finish her exams to try to address the issues.
This ticket needed an owner so ryanlerch grabbed it. Thanks, Ryan!
We thought we were finished with this one but it turns out there are
some issues. ryanlerch kindly picked it back up to fix.
This ticket needed an updating. We discussed this design at the Flock
design clinic; ryanlerch created a repo on pagure.io and added a mockup
at the event that he committed then; he also has newer work he did
post-Flock that he will upload later. I also have a mock from flock I
never uploaded so I'll upload that too.

This ticket is so close to being done, the logo just needs a few tiny
tweaks. Pinged Yogi on it.
Yogi completed the template work; we just need it to be posted to the
wiki. Yogi is going to work on this. (He contacted me after the meeting)
In-Progress / Feedback Tickets

riecatnor asked for feedback on her work for this one:
– she designed three updated options for the group icon based on
feedback from before, and the 3rd one was the favorite.
– there's an icon used in the dark blue bar in the upper left of this
screen; the group icon should hopefully work there as well:
http://fas3-dev.fedorainfracloud.org/group/details/3001
– in context, the users icon stands out a bit in the full screen mockup
because the fedora logo isn't square. we suggested riecatnor modify the
mockup to add a square border along the outside of the icon to see if
that fixes the issue
(https://fedorahosted.org/design-team/attachment/ticket/403/users_mockup.png)

mleonova asked for feedback on this logo design. the favorites were the
upper left and lower left versions; the designs were well-liked 🙂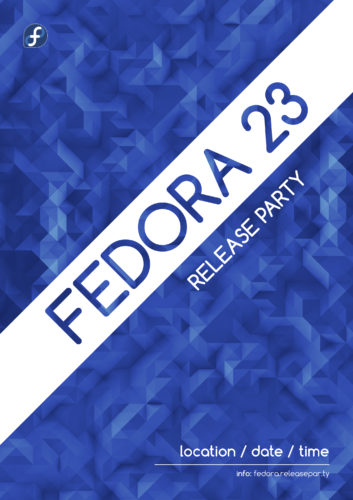 sam08 created these awesome designs. We don't know if the reporter used
them, but they are all quite nice. I asked sam08 to post the SVGs and
we'll close the ticket and advertise them more widely to the Fedora
community to use.