Chris Macken totally rocks. He's in the process of posting the videos he filmed at Boston Software Freedom Day 2011, with some really nice editing and titling. Above is the video of my keynote he put together. (the slides are here.)
In case the embedding doesn't work on planet, click the screenshot below for the link: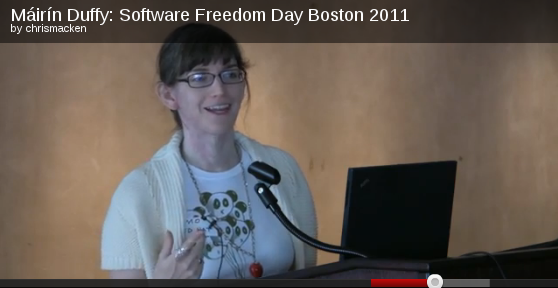 Chris also has talks from A. Richard Miller and Walter Bender posted; keep checking in with his website for more as he posts them!