Where we left off last time was basically a brain dump of some random ideas. Thank you again for all of the great feedback and commentary around the designs. It really seems that folks are digging the "C" series of logo designs the most – here's a bunch of iterations of that concept: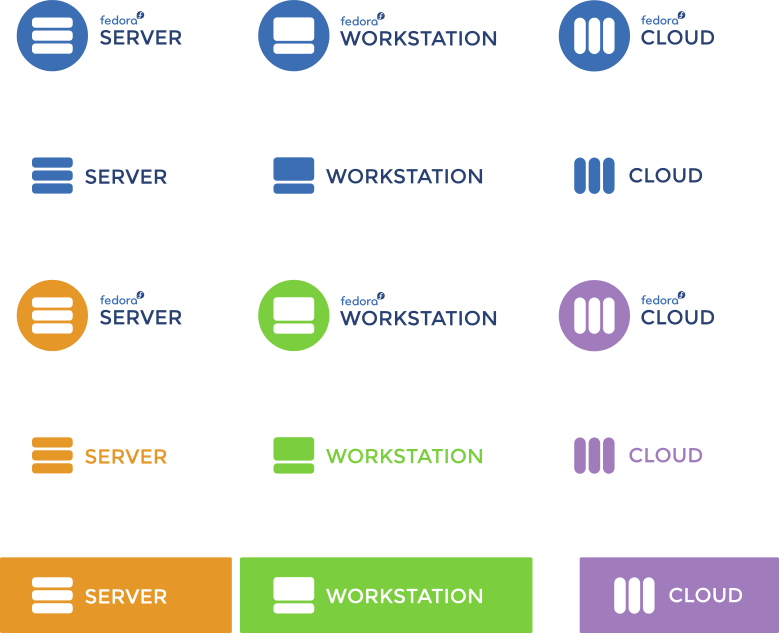 A lot of comments focused on the cloud logo not looking quite like a cloud, but the other logos worked pretty well. Other comments talk about how the cloud logo represented 'scaling up,' which is a good thing to represent. I poked around a bit with the cloud logo, keeping the vertical design for "scale up," but varying the heights of the components to suggest a cloud a bit more: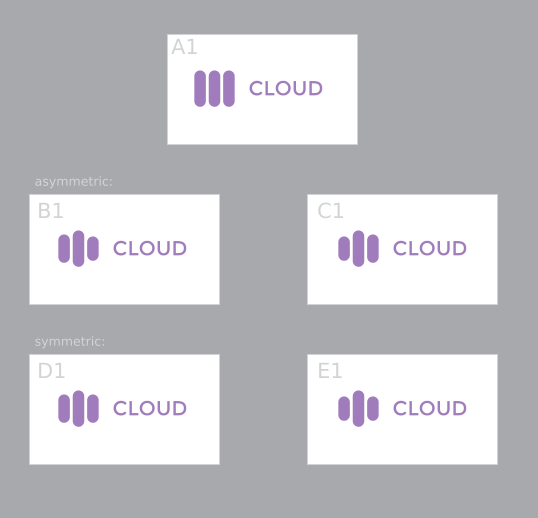 Here's those shape variations in context with the other logo designs: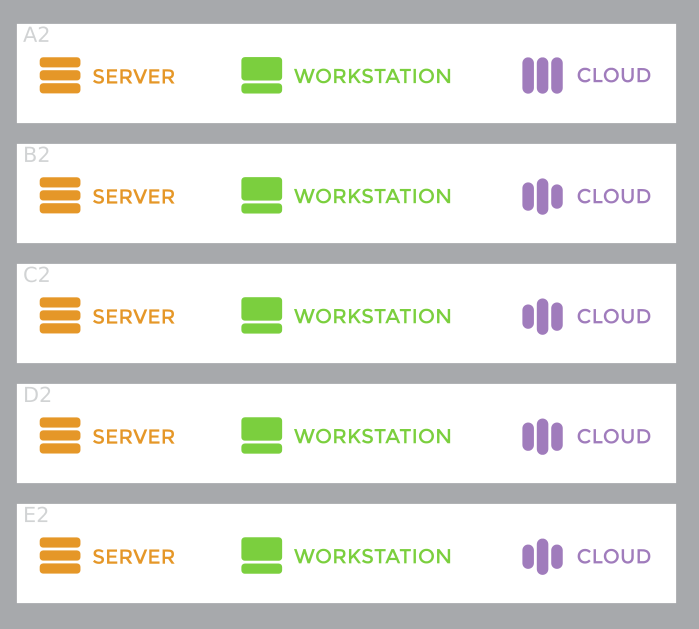 Ryan and I talked a little bit about how these shapes are so simple, we could do a lot of cool treatments with them. One issue with making a logo design too 'cool' or 'trendy' is that the logo tends to get dated quickly. The basic shape of the C series logo designs, though, is that they are so simple they could have a timeless quality about them. You could dress them up with a particular treatment and then go back to basics or use a different treatment to keep up with trends but also not date the logo as trends change. We both really like this recent geometric pixelly fill kind of design (there are a few examples in the pixely pinterest board I put together), and Ryan came up with a great workflow to create these textures using the prerelease version of Inkscape from his copr repo. (We need to document and blog that too, of course. 🙂 I promised banas I'd make it happen!)
Anyway, here are the original C series mockups with that kind of treatment: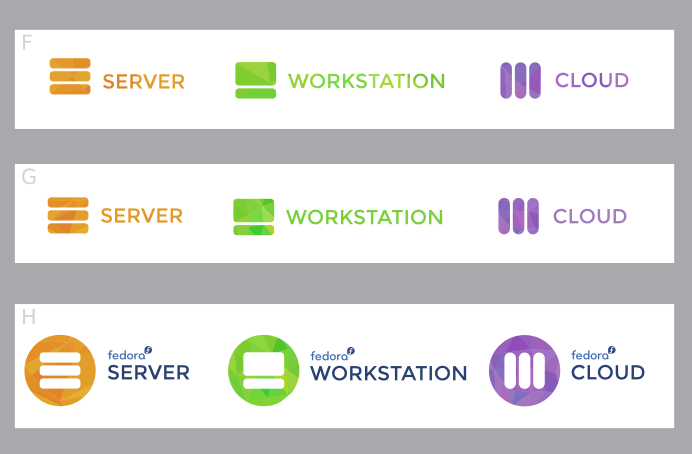 Well, anyway! That's just an update on my thinking here using your feedback. banas has also put together a blog post with some great sketches / iterations for the logo, and I suggest you take a look at his ideas and give him some feedback too:
I know he had some computer issues that prevented him from being able to do these up in Inkscape, but he agreed to share his sketches as a work-in-progress – I think this is a great open way of sharing ideas.
Of course, as I hope is clear by now – your ideas and sketches are most certainly welcome as well, and we'd really love it if you riffed off the ideas that have already been posed by myself, Ryan, and banas. I think together we'll end up with something really awesome. 🙂
In case you want to have a play with any of the stuff posted here, I've uploaded the SVG containing the assets:
http://duffy.fedorapeople.org/fedora-logos/next/fedora-next.5.svg
Enjoy 🙂 Productive feedback welcomed in the comments or on the design-team mailing list.