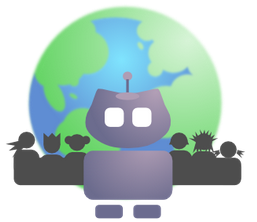 Are you or do you know of a woman who is interested in getting involved in open source and would be available for a full-time internship running from Dec 10, 2013 to March 10, 2014?
It's time to apply for Round 7 of the Free & Open Source Software Outreach Program for Women! As in recent previous rounds, Fedora is going to be participating in this program. We have a number of potential internship projects available. The latest list is always posted on the Fedora OPW wiki page, but here's a little sampling of the kinds of projects you could get involved with:
Hyperkitty User Experience – This internship could, based on your interests, involve anything from UX design for Hyperkitty, usability testing, visual design, CSS and Jquery work, or any combination of the above! Hyperkitty is the new web UI for the mailman 3 archives that Aurélien Bompard has been hacking on! You can read lots about the design here on this blog.
Hyperkitty Development – Work with kickass Fedora developer Aurélien Bompard on Hyperkitty using python and django! Learn more about setting up Hyperkitty on the Fedora project page for Hyperkitty.
Fedora Design Team – cataloguing our collateral materials, organizing them, and designing new collateral where there is need. Mentored by the ever-awesome Ryan Lerch!
Fedora Badges Artwork – Design badges!! And creating a more formal set of artwork and design guidelines for the badges, and templates to make it easy for other folks to create badges too! Check out the badge system at badges.fedoraproject.org.
Datagrepper / Dataviewer Development – Work with the amazing Ralph Bean on this non-realtime data visualization tool. Put your web application development skills to the test and learn SQLAlchemy and frontend javascript datavisualization library skills.
Python 3 Porting – Work with the renowned Luke Macken and the aforementioned Ralph Bean on porting various Fedora Project infrastructure applications and tools to python3.
Fuzz zeromq – Work on finding vulnerabilities in zeromq, a high-performance asynchronous messaging library. If you're particularly adventurous, put together a test suite for zeromq based on your findings. Mentorship on this project is from Ralph and Luke.
Fedora Packages Development – Hack on the Fedora Packages web app, a python webapp that catalogs all of the packages in Fedora and provides information and tools to help developers working on Fedora. Mentorship is from Luke and Ralph.
Fedora Badges Development – Hack on Fedora Badges, Fedora's python-based application that awards Fedora contributors with fun badges. You could add new features to the web front end, add capabilities to the badge-awarding backend, write and deploy new badge rules, and help triage and process new badge requests submitted by the community.
You may have been following along with some of my Hyperkitty designs here on this blog – this is a great opportunity to work on it yourself!
Oh! Did I forget to mention, there is a $5,000 stipend for the 3 months of work you'll be putting in?
Learn more about this program and apply at the Outreach Program for Women site!