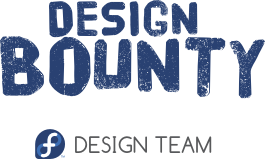 The Fedora Design Team Bounty is a type of blog post where we'll outline a quick-and-easy design project that needs doing for the Fedora Community, outlining all the tools, files, and other resources you'll need to complete the project. If you're a designer and are interested in getting involved in the free and open source community, this is a good opportunity to get your feet wet!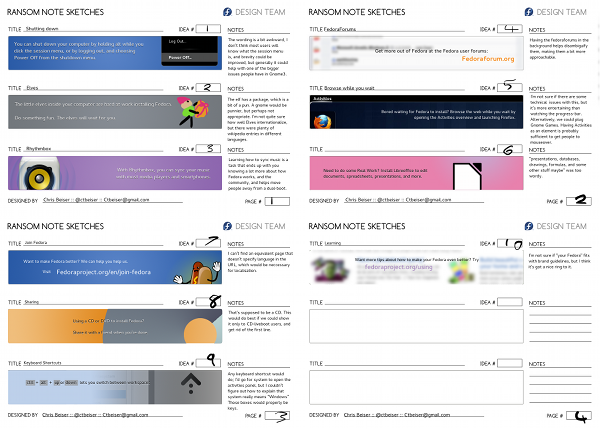 I am quite happy to report that we have identified our third Fedora Design Bounty Ninja: Chris Beiser!! Chris responded to our fourth Fedora Design Bi-Weekly Bounty – coming up with concepts for Fedora installation ransom notes. Chris put together 10 concept sketches for installer ransom notes, including a very cool one involving an elf. 🙂
Congratulations, Chris, on a fantastic and creative set of ideas for the installer! Chris and I are going to work on iterating these designs and will include the best ones in Fedora 17's redesigned installer.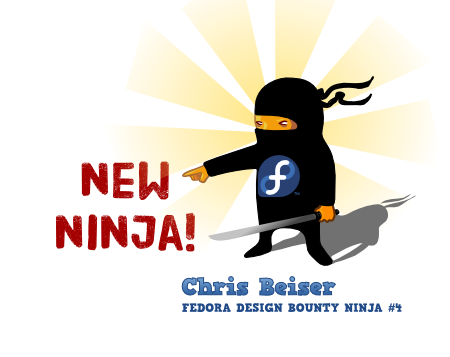 Are you ready for your chance to become an open source design ninja too? Keep an eye out for the next Fedora Design Bounty!